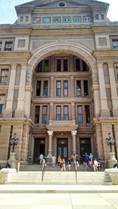 Mark your calendars! On Monday, February 13th, 2017 the Texas Inmate Families Association (TIFA), Texas Voices for Reason and Justice, and TX Cure will once again host a Texas Families for Justice Rally on the South steps of the Texas Capitol.
You can register on this page (for free) to receive additional information on agenda items, parking and Capitol maps as it becomes available. You don't have to be a TIFA member to register but if you are not we hope you would consider joining.
Who: TIFA, Texas Voices for Reason and Justice, friends, families, and YOU
What: Texas Families for Justice Rally
When: Monday, Feb. 13th, 2017 at 1:00 PM
Where: South steps of Texas Capitol
Why: This rally will bring those directly affected by the criminal justice system out of the shadows, and allow their voices to be heard. It will allow the opportunity to stand in solidarity with families and communities throughout Texas in saying that incarceration impacts everyone. With this recognition of the impact on our families and communities, criminal justice policies can be created that truly support families, reduce barriers to reentry, and ensure the well-being of all Texans–even those behind the walls.
Did you know that the rock-stone to build the Capitol was mined by incarcerated people, and the furniture inside the building was made by incarcerated people?  We have a lot of work to do to create more just policies for currently and formerly incarcerated people, and we hope that you will join us at the Texas Families for Justice Rally on Monday, February 13th to add your voice to the call for criminal justice reform.
Let us know if you have any questions, and we hope to see you all on Monday, February 13th!