TIFA Board of Directors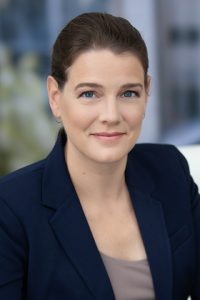 Kate Sauer Pumarejo – Board Chair
Ms. Pumarejo is a staff attorney at the Travis County Mental Health Public Defender, which serves the needs of persons with mental illness in the criminal justice system. Before that she represented death-sentenced individuals in state and federal habeas proceedings, both at the Office of Capital and Forensic Writs in Austin and in private practice. Ms. Pumarejo started her legal career as the Assistant Public Defender in Willacy County in South Texas, with Texas RioGrande Legal Aid.
In 2013, Ms. Pumarejo received the State Bar of Texas Warren Burnett Award for "extraordinary contributions to improving the quality of criminal legal representation to indigents in Texas" from the Legal Services to the Poor in Criminal Matters Committee.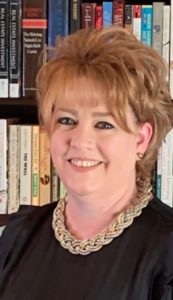 Tiffany L. Quick – Secretary
Ms. Quick, a retired Realtor, has been a member of TIFA since 2016. She is also involved with TIFA's Advocacy Team. Ms. Quick has a loved one who is currently in TDCJ.
Ms. Quick is a member of the National Alliance on Mental Illness (NAMI). She is a certified leader for NAMI's Family to Family class. Ms. Quick has been active in volunteerism for many organizations or causes for over twenty-five years. Some areas Ms. Quick has advocated for include abused women, the deaf, and for the mentally ill.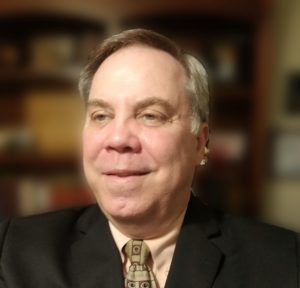 Bill Cook – Treasurer
Bill has invested much of his life in volunteering with and mentoring youth and adults. Many have experienced absent parents and the lack of positive adult role models, which opened the door to being a surrogate Father figure in many lives. An abundance of data suggests, these young people, without healthy home environments and financial stability, seemed more likely to experience a life in and out of incarceration. Bill's desire for resources to help those he had developed mentoring relationships with led to his joining TIFA in 2013, first as a member, then Chapter Chair and Sr. Chapter Chair. Now he has the privilege to serve on the TIFA Board as Treasurer. Bill is a CPA, working in industry and public accounting over the past 40 years. He has experience in petroleum, banking, real estate, hazardous waste along with commercial and residential construction. Bill is proud of his two adult daughters who also serve others through education, currently as a teacher and librarian.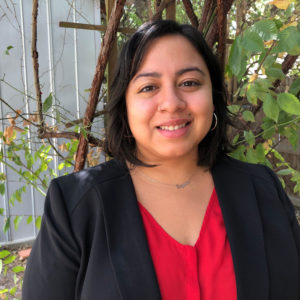 Nabil E. Valencia
Ms. Valencia is an Administrative Investigator with the Travis County Public Defender's Office where she is part of a holistic defense team serving indigent residents with a variety of legal issues. Her grassroots organizing and community building experience has led her to work in spaces such as the Connecticut Probate Courts, The Texas Civil Rights Project and the Forensic Project (a unit of CAPDS). As a post-conviction investigator she has traveled throughout the state visiting several TDCJ facilities working on cases where convictions resulted from unreliable DNA evidence held at the Austin Police Department's crime lab.
Nabil received her B.A. in Political Science from the University of Connecticut and later obtained her MSc in Latin American Development from King's College London. She has served on several boards and commissions and continues to be involved in the community in different capacities. Nabil is first-generation American and is fluent in Spanish having grown up with Guatemalan/Colombian parents.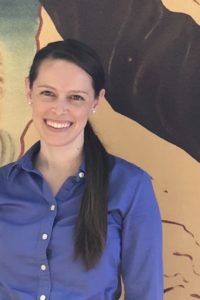 Emma Hilbert
Emma Hilbert is a Senior Attorney with the Texas Civil Rights Project. There, she works in TCRP's Voting Rights Program, which uses litigation, advocacy, and community lawyering to dismantle systems that suppress the vote. Prior to coming to Texas, Emma worked as an intern and fellow at the Legal Aid Justice Center in Richmond, Virginia, where she advocated for clients in both LAJC's Economic Justice and Youth Justice Programs. Emma is a graduate of the University of Richmond School of Law and Haverford College, where she majored in anthropology.
Faith N. Castillo
Ms. Castillo currently serves as an Election Protection Legal Fellow at Texas Civil Rights Project. She is a St. Edward's University graduate with a B.A. in Communications and a minor in Criminal Justice. She later graduated from the SMU Dedman School of Law.

Faith has worked as a Project & Research Assistant at the Buried Alive Project and also as a student attorney at the SME Dedman School of Law Innocence Clinic. Faith has a rich background in volunteer work including trips to Peru and South Africa working on projects in the areas of poverty, education, and HIV/AIDS.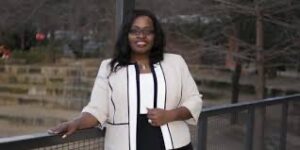 Savannah Eldrige
Savannah Eldrige is a registered nurse and founder of Be Frank 4 Justice. She formed Be Frank 4 Justice to help ensure access to justice, after realizing obstacles while assisting her brother Frank in appealing the egregious life sentence that he received under the outdated habitual offender statute. Through the organization, she advocates for meaningful changes in the criminal legal system and the empowerment of system-impacted families.
Savannah also serves justice-involved families as a steering committee member for the Statewide Leadership Council and Co-Director of State Operations for the Abolish Slavery National Network.
Recently Savannah became a member of the Academic Consortium on Criminal Justice Health, where she hopes to promote positive health initiatives and outcomes for incarcerated people in Texas and across the nation.
TIFA Staff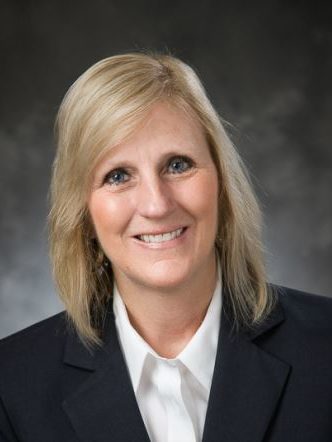 Sharon McKinney – Executive Director
Sharon is the Executive Director for the Texas Inmate Families Association.  She teaches the New Family Workshop for families whose loved ones are entering the Texas Department of Criminal Justice, and the Parole Workshop for families whose loved ones are approaching parole eligibility.
Sharon was previously incarcerated, having spent seven years in the Texas Department of Criminal Justice.  Sharon is a Certified Mental Health Peer Specialist and a Certified Reentry Peer Specialist.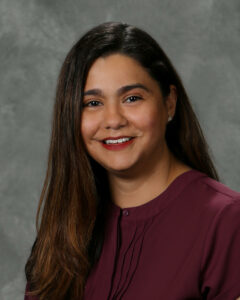 Alexa Garza – Outreach Director
Alexa's passion for advocacy is rooted in her personal experience of incarceration and the stigma she faced in her community upon release. In 1999, she was 19 years old and sentenced to 20 years in the Texas Department of Criminal Justice (TDCJ). On the day she entered the criminal justice system, she promised herself that she would never look back or waste a moment of time. It is a promise she continues to keep. Alexa earned a B.A. in business administration from Tarleton State University and became certified as a braille transcriber through the Library of Congress.
Alexa hopes that lending her unique perspective as a formerly incarcerated woman of color will help shine a light on the roadblocks those impacted by the system encounter and the lack of support they receive post release. Re-entry should begin the moment you enter the system.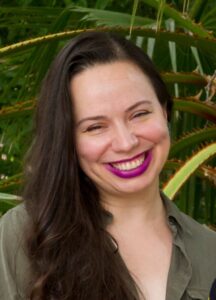 Amy Kamp – Communications Director
Before joining TIFA, Amy was the Communications Coordinator for the Texas After Violence Project. She has previous experience as a writer and editor at The Austin Chronicle, as an organizer for Fight for 15 and the Austin Community Law Center, and as a political consultant for progressive campaigns. A graduate of the University of Oklahoma School of Law, Amy has long been involved in efforts to document the abuses of the criminal legal system and to advocate for transformation. While at The Austin Chronicle, she profiled people who had been harmed by Austin's criminal legal system, including those who had been denied employment based on their records, family members whose loved ones had been killed by law enforcement, and incarcerated people who had received inadequate care while pregnant. In her free time, Amy currently works with Mano Amiga in San Marcos to assist people incarcerated in the Hays County Jail with their efforts to organize for better conditions.