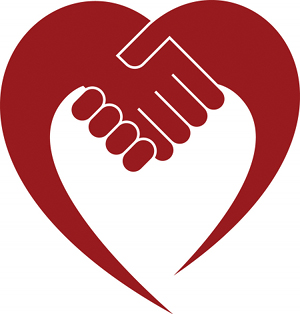 Statistics: A major concern to TIFA is the impact of their parent's incarceration on the children of men and women in Texas jails and prisons. According to recent evidence from the National Institute of Corrections (NIC), parental arrest and confinement add to the stress, trauma, stigmatization and separation problems of the children. As a result, they often exhibit a broad range of behavioral, emotional, health, and educational problems that are compounded by the pain of separation. Most current studies show that children of inmates' risk of future incarceration is now eight times greater than their peers.
Storybook Project
TIFA is providing the Storybook Project in several TDCJ units. The Storybook Project allows incarcerated parents to engage in the reading development of their small children and provides an opportunity for meaningful contact between the child and the parent. Visit our Storybook Page.
Angel Tree Program
All too often, the forgotten victims of crime are the little children of inmates, who are left without a father or mother – through no fault of their own. We all pay the price for this: the evidence is clear that children with a parent in prison are more likely to end up in prison themselves someday. Now you can join Angel Tree, a ministry of Prison Fellowship, and help break this cycle of crime by sharing gifts for children of inmates during the holiday season.
Visit the Angel Tree Program website to learn more.
Summer Camps
Camp Good News

The Episcopal Diocese of Texas sponsors camps for children of incarcerated parents, ages 10-15. Camp is open to any child in Texas with a parent who is incarcerated in a federal, state, county, or local jail. There is no charge for the camp to the family. Enrollment is limited to 60. Camp Good News is held at beautiful Camp Allen (near Navasota) which is owned by the Episcopal Diocese of Texas. For information, contact the coordinator for Restorative Justice Ministries at 936-291-3153 or edsalpc@yahoo.com. Camp Good News will run from June 9 – 14, 2013. Camp Good News

Promise Camp

Promise Camp is a summer camp for children with a parent in prison. Held in Amarillo, Texas at the Bishop Quarterman Ranch, Promise Camp is open to children entering 4th, 5th, and 6th grades. Promise Camp is tuition free to all campers. Transportation to and from camp is provided to children living within the Diocese of Northwest Texas, including the cities of Amarillo, Lubbock, Abilene, Midland-Odessa, and San Angelo. Please contact Katy Hoskins at 325-235-7151 or via email at Katy@promisecamp.org. Visit Promise Camp II for more information.